We just returned from the MVPA summer convention in Topeka Kansas. I walked in the door and a someone grabbed me and said come on, you gotta see this CCKW!
They were right. Fred LaPerriere of Sedalia Colorado owns this absolutly complete and operational K53D Mobile Weather Station on a 1942 closed cab CCKW. 353-128601-2
Fred first saw this truck when he was 6 years old in 1949. It was obtained from government service and operated by the Denver Reseach Institute and sat on Mt Evans CO. The weather instruments were removed and put into a permanent wood frame weather station that later burned.
The truck turned up in 1961 behind the lab on the Denver University campus and then again many many years later being used as a crew vehicle on the bombing range at Lawery Airfield. Fred eventually purchased it (empty) and vandalized with a number of bullet holes. It has 1820 ORIGINAL MILES on the Speedo.
He spent the next 20 years collecting the weather instruments and equipment. Finding the manual was the best part because it includes detailed dimensions and description of the the interior of the van. Another 5 years to restore it.
The cabinets are packed with an increadable inventory of equipment. Only a few small manuals are missing. It carries its original Army Weather Service (AWS) 2060th Mobile Weather Squadron unit markings.
This is the most complete and unusual CCKW I've ever seen.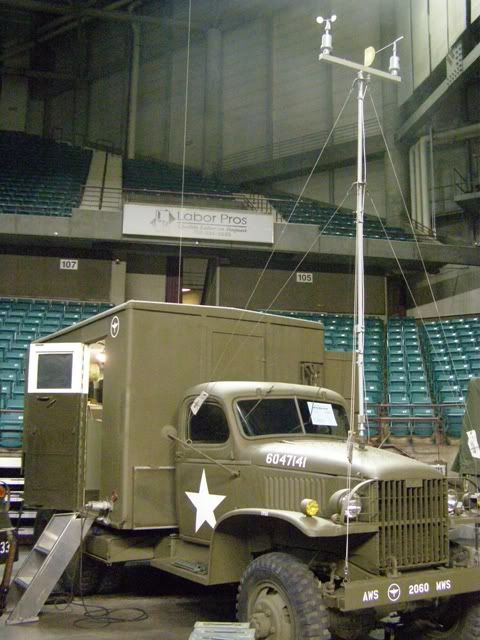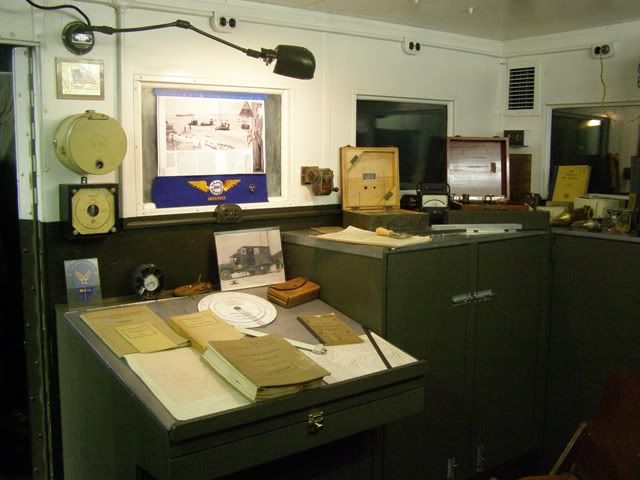 The last photo is Fred L as the proud owned of this great display.
It made my day,
Cat Man