Who was it that said, "When you just don't know what to do next, start another collection"?
I'm always on the look out for ordnance and engineer stuff, as if I don't have enough GI kit to go with the CCKW Engineer Dump truck as it is.
Here is an interesting set up that I picked up last fall. It is the engineer supplementry blacksmith set. The portable forge is new and the tool chest is like new inside. I have some of the tools and will try and fill in some others. This same equipment was carried on the CCKW welding shop van set M12.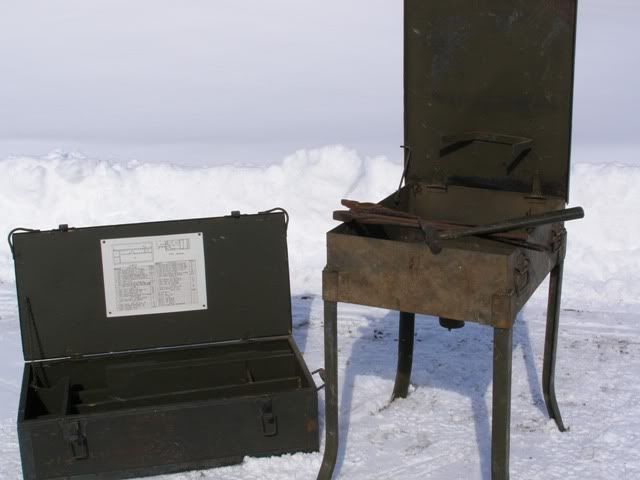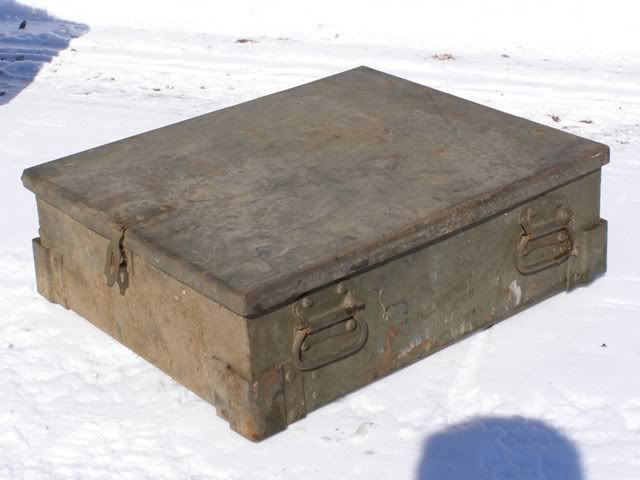 We also got some GI one and two man Crosscut Saws in the deal. I'm thinking about having a "bunker building" contest for the kids at one of this summers events with some logs and saws.
Should make an interesting Combat Engineer display. Stuff is still out there.
Cat Man